Heath Grundy rarely misses a chance to rib teammates or kid around at their expense.
When the club's website asked the Swans key defender, as part of a pocket profile, who in the world he would love to have as a mentor, Grundy scribbled in the name of a teammate eight years his junior.
"Yeah, he loves dishing out a bit of banter, 'Reg', and it's always good fun," said Grundy's nominated mentor, Sydney winger Harry Cunningham. "I find him absolutely hilarious. I call him The Big Dog. I don't know why, he's just a big boy, a big dog. I can't not laugh at him."
Cunningham said he expected the Swans players would find a way to direct of lot of banter back Grundy's way this week, as he prepares to celebrate his 200-game milestone in Sunday's match against Melbourne at the SCG.
"He's got a bit of a shiner under his eye this week the big fella, a bit of eye shadow," Cunningham said.
He thought Grundy's defensive partner in crime, Ted Richards, might find a way to wind up Grundy this week. Richards has already had one crack at it earlier this month, with a Tweet posted to celebrate Grundy's 30th birthday.
Cunningham said the two veteran defenders, whose families occasionally go on holidays together, were as thick as thieves, and chuckled at the suggestion they were the Swans' equivalent of cranky old Muppets duo Statler and Waldorf. "They do bounce off each other a fair bit when they're in the locker rooms so it's a pretty funny comparison," Cunningham said.
"The thing is, Reggie's one of those blokes who gets along with everyone. He was put into our leadership group this year and deservedly so. He's one of those stalwarts in the backline who just does what he does week-in week-out. He brings his strength every time he runs out and has been a real rock for us back there for
"He's an awesome fella off the field, as well, who everybody respects and really gets along with."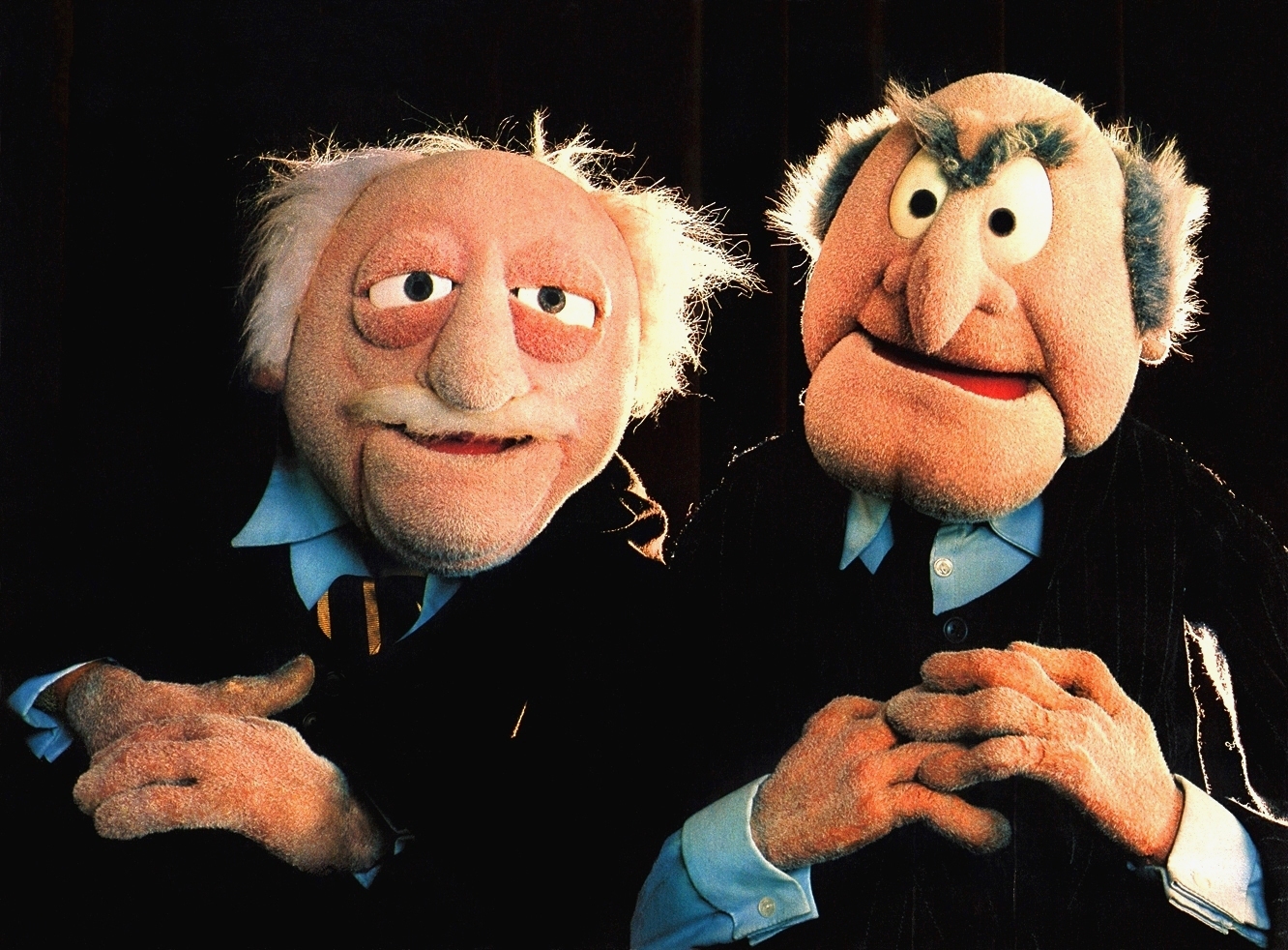 Statler and Waldorf from The Muppets … or is it Richards and Grundy from The Swans?